I have found another amazing mobile game.  This is addictive, and challenging.  The game is called Deep Sea Gold Rush.  If you are looking to play competitively, look me up and add me as a friend, my username is William.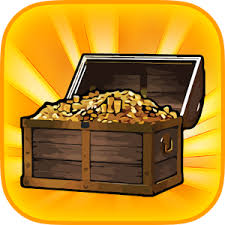 The goal of the game is to reach the given goal of money to collect. As you progress, the goal will be higher and higher. This sounds easy, right? And it would've been easy if there was no time limit. But there is, so you must collect fast and collect smart. The bigger the gold gem, the more money you will get.
This is a game of skill, and speed.  You will be timed to collect the GOLD that is DEEP in the Sea.  You have a killer claw and it is moving back and forth.  As you collect more and more gold, you earn more and more cash.
Underwater mining and treasure finding has never been so fun! In one of the most entertaining collecting games you'll need to dig deep into the sea to find gems and gold. It is a combination of mining, discover, and treasure hunt games that you'll simply adore.
In Tournament Play – this is more and more points to allow you to win tickets that you can redeem for actual prizes!
INDULGE YOUR PASSION FOR DEEP SEA MINING AS YOU EXPLORE THE OCEAN FLOOR IN SEARCH OF LOST BOUNTIES AND HIDDEN TREASURES!
Underwater mining and treasure finding has never been so fun.
Discover all kinds of lost bounty like gemstones, metals, coins, rare finds and hidden pirate loot in a highly engaging game that gives you a real rush.
In a stunningly designed surroundings with exciting gameplay and audio-visual effects, make sure you reach the goal of each level. All you have is a hook that it is moving from left to right and vice versa. You need to let it go in the right moment.
• Explore the Deep Sea
• & Find Your Treasure
• Exciting Mining Game
• Collect Gold & Gems
• Discover Lost Treasures
• Plus So Much More…
• Highly addicting game play!
• Delicious graphics!
• Awesome game sounds to keep you entertained while you play!
• Tons of challenging yet fun filled levels!
• Each level comes with different goals!
• Share your success stories with your Facebook friends!
• 100% FREE gameplay!
• Fun game for all age groups!